Custom design
kites for promotion
Custom design
kites for Promotion
Promote your band in a
creative way
through personalized kites.
If you are looking for innovative ways to promote your business and events or if you are searching for some eye-catching and trendy way to advertise your products or services, then we have just the right thing for you in the form of custom printed promotional kites, specially made for different promotional activities.
These promotional kites will make your business stand out in the crowd in terms of branding and advertising. Plus, you can make use these personalized kites to spread the word about your business in a cost-effective way by promoting it during a kite flying show or during special festivals and events.
We Create
Custom Made
Kites
That are
Simply Brilliant!
Yes, We are the opportune place and perfect people for you to go ahead with. We at FLY360 creative and inventive team help to develop innovative promotional ideas for all businesses and enterprises out there who want their promotional activities to be the class apart and unique. We help make your brand fly high in the sky with our magnificent personalized and creative kites made especially for you.
Kites have dependably been exceptionally prominent and exciting activities for kids and in addition, adults all around the globe.Thus, for this reason getting yourself a set of custom printed kites with your thoughts etched in them and using them as promotional kites to popularize your brand among-st a wider audience.
Some of our
custom design kites
We cater to serve you with personalized, custom printed kites having your logos, products, or any graphics of your choice featured on them as per your prerequisites at your promotional events.
These promotional kites will act as great advertising strategies for your events, bringing in large numbers of people from miles around just by launching these large custom made kite creations 50- meters high up into the air. These promotional kites displays will draw people's attention from any direction around the event, turning the custom printed kites into a flying billboard.
Moreover, advertising and branding through these personalized kites are also a very cost-efficient but it is also an excellent solution for mobile advertising in an engaging way.
We not only create personalized kites for our clients but we have also pioneered in arranging several kites flying events for them, wherein we also engage the already existing customers and new prospects in flying our personalized or custom made kites. We also arrange various kinds of activities for them in order to add more values to your promotional events, turning the event into a kite festival of your own.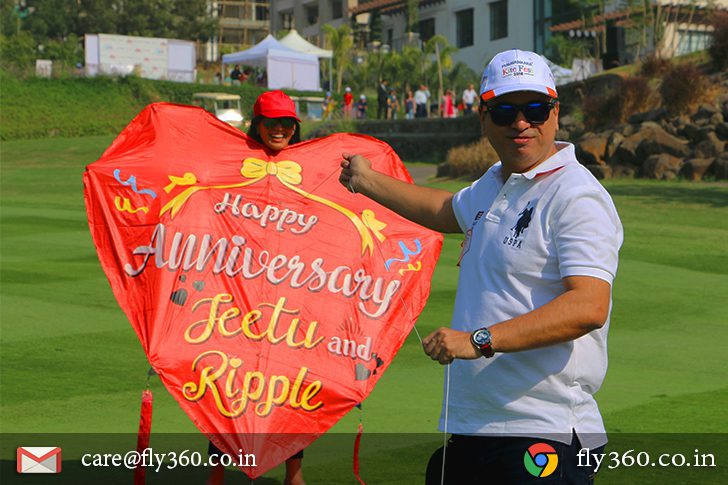 Heart Shape kite

For Anniversary

For Wedding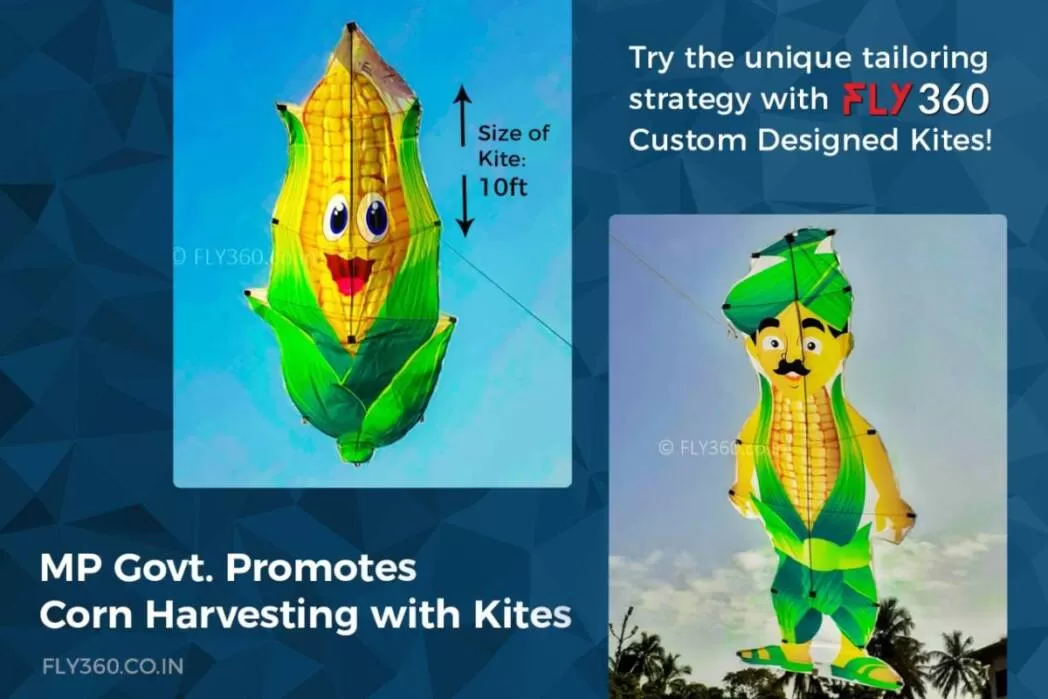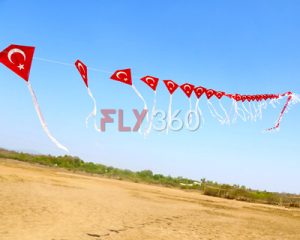 Train kite

100 kites in single line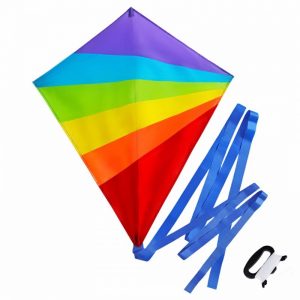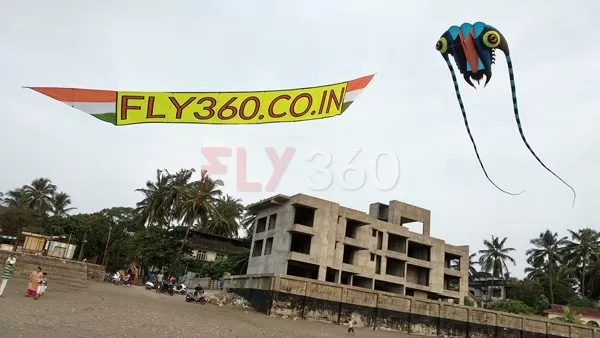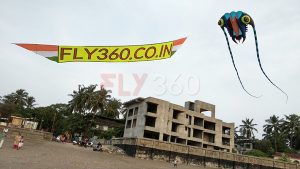 We Can Make Your
Special Days Even Better!
We Can Make Your
Special Days Even Better!
Our custom made promotional kites can likewise be given as a special memento to business partners and customers so that they a sweet and diverse memory of your relationship with them. We cater not only for businesses but also for various other events like social parties weddings concerts etc. where your personalized graphics or pictures on our custom printed kites can be given as a souvenir to the people who attended your special days, make it a more paramount one.
Likewise, we expand our uniquely designer kite services to people like politicians or any craftsmen who need to promote themselves or their stints through a distinct media which can grab attention large masses in a very simple cost effective and yet a one of kind way.